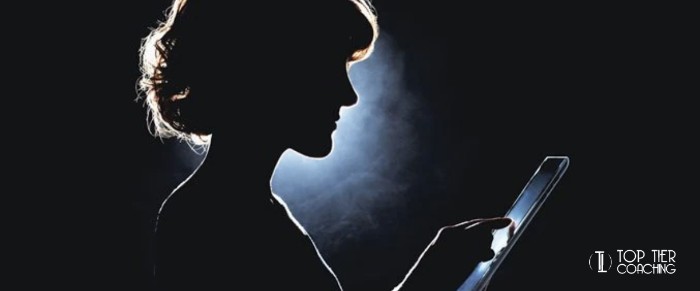 Welcome to the tech industry, where disruption and innovation are the names of the game! The industry can be a wild ride: one minute, you're on top of the world implementing cutting-edge technologies, and the next, you're trying to dig yourself out from under a mountain of emails, planning sessions, and HR paperwork. If this chaos has left your leadership skills lagging, don't feel like you're alone! 
Are you wanting to be more confident in managing difficult employees, making decisions that impact the direction of your company, and ultimately taking control over all aspects of what makes your enterprise thrive? If you're looking for an innovative solution to boost your leadership skills as a business owner in the technology space, business coaching may be just what you need.
But how exactly is business coaching beneficial to tech executives, and what does it entail?
Business coaching can be defined as a strategic and interactive process that provides tech executives with the tools, resources, and support they need to become more effective leaders in their industry. Professional coaches help enhance your leadership skills and offer an informed perspective on where you should take your business next. They can provide tech executives with the tactics and strategies needed to lead their company in a way that will make them stand out from the competition.
Professional coaching can help you feel more confident, refine your leadership skills and add tactical knowledge to your decision-making process – all while not compromising productivity like other conventional methods. Read on for more about why hiring a professional coach might be just the key to unlocking success as a tech industry leader!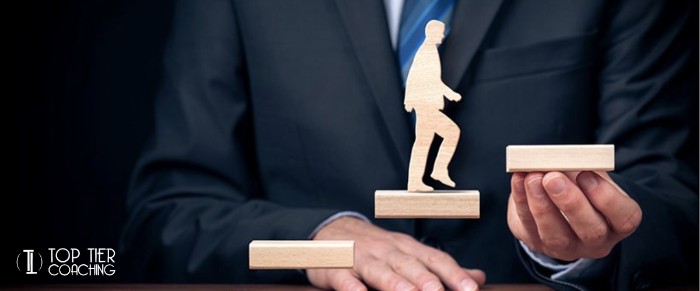 The challenges of leadership in the tech industry
Today tech leaders are expected to have their fingers on the pulse of technology while simultaneously managing teams, navigating corporate geopolitics, and staying one step ahead of the competition. It can be a daunting challenge for tech executives, who could use tech executive leadership coaching to help them stay afloat!
With little time to think, tech executives must rapidly adapt their strategy to remain profitable within the tech market, which often necessitates tech executive leadership coaching. The tech industry moves at the speed of light, and tech executives are expected to keep up. Tech industry leaders face unique challenges, especially those related to the volatility of technology standards and evolving consumer trends; staying on top of these changes often requires an overhaul of practices and knowledge that tech execs need to keep close tabs on
With tech executive leadership coaching, tech execs are offered tactical strategies and advice on problem-solving within their given market, armed with up-to-date knowledge of industry trends. What's more, tech executives gain access to invaluable one-on-one mentoring about handling the grueling demands of this fast-paced, competitive environment. 
That's where tech executive leadership coaching comes in: it provides that sort of nudging and guidance tech execs need to confront and master their everyday work-related problems. With a coach in their corner, tech execs may finally reach their peak level of "professional" stress. Through one-on-one sessions, online courses, and workshops tailored to tech executives' specific needs, these leadership coaches provide crucial guidance to help tech execs manage their growth while navigating the ever-changing tech landscape.
The benefits of tech industry leadership coaching
Tech industry executives are often expected to lead the way in using tech to better the world. Still, when it comes to leadership development – even tech industry leaders can use a helping hand.
With tech executive leadership coaching, tech execs can sharpen their decision-making skills, increase productivity, and maximize profit. And while tech execs may not have expected leadership coaches to work with cyber wizards, it turns out that tech and interpersonal skills can go hand in hand.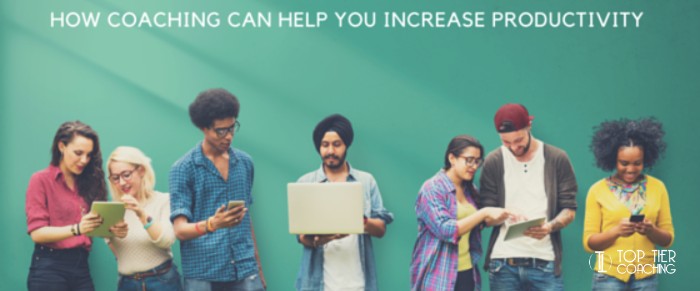 A coach can provide customized support and guidance tailored to their unique needs, giving tech execs the personalized attention they require to enact effective changes. Not only can a tech executive leadership coachwork to identify any existing issues, they can also help tech executives implement strategies and techniques that will revolutionize their overall leadership style.
The coach brings almost comic relief to the tech executive's life as they are challenged on their blind spots, allowing them to come away with newfound knowledge, a newfound respect for their team members, and hopefully a newfound understanding of how to be a better leader in general (even if they don't always want to admit it!).
How tech industry leadership coaching can help
One can only imagine the acceleration of innovation that tech industry leadership coaching could help produce. If tech executives added an extra 15 minutes to their day – dedicated purely to blind spots, skills development, influencing others, and navigating challenging conversations – this tech industry would be primed for serious disruption.
Tech leaders can learn the ins and outs of collaborating with others and maximizing their team's potential. The bonus is that the tech executive leadership coach can tell you exactly what not to do (like bad investments or company decisions). Not only does tech executive leadership coaching help improve communication and interpersonal skills, but it also helps tech executives hone their abilities to motivate and lead teams effectively. These tools are important for achieving business goals, driving growth, and becoming an effective leader in tech.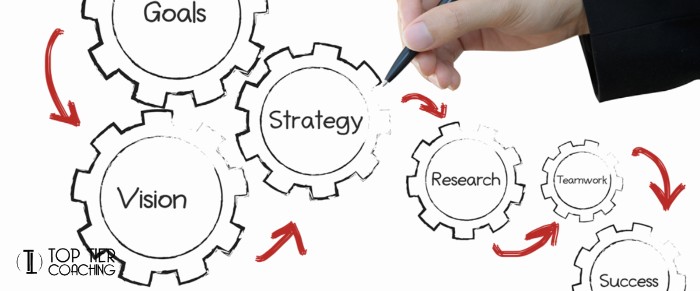 The tech industry is an ever-evolving space, and tech executives must stay abreast of the changes or risk obsolescence. Tech executive leadership coaching can help tech execs understand the complexities of the tech industry, from leveraging resources to utilizing data to drive decisions. It's only a matter of time before tech executive leadership coaches become standard fixtures in tech industry boardrooms. !
If a tech boss wants to ensure that the wheels of reasonable workplace discourse are constantly turning and not grinding to a halt, tech executive leadership coaching might be worth exploring.
Wrap it Up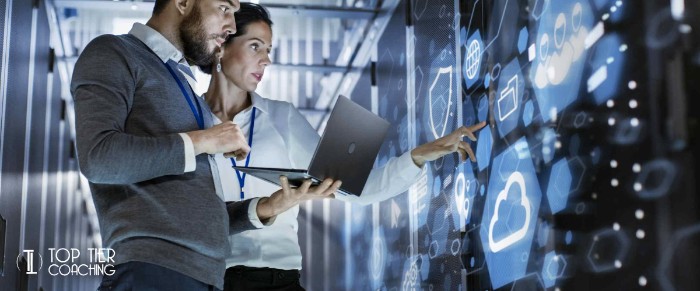 People don't become great leaders by chance; it takes inspiration, dedication, and hard work.
Nowadays, tech companies are willing to invest deep pockets of money in experienced professionals offering everyone from CEOs to project managers tech executive leadership coaching services so they may be able to take those tech dollars further. Whether tech executives like it or not, it appears that tech executive leadership coaching has taken over the world and is here to stay!
The tech industry is highly competitive and cutthroat. Companies are looking for strong leaders with the skills to stay one step ahead of their competitors. Leaders must be confident yet know when to invite feedback and offer outside assistance. Leadership coaching can be a great way to gain the skills necessary for success. The value that this type of instruction can give is unrivaled in terms of immediate impacts and long-term success.
With the right resources and guidance with tech industry leadership coaching, you will be well-equipped with the skills and strategies needed to become an effective leader. Don't stress over sudden changes or constant adjustments in this ever-evolving industry– make yourself stand out ahead of the competition by learning to lead like a pro.